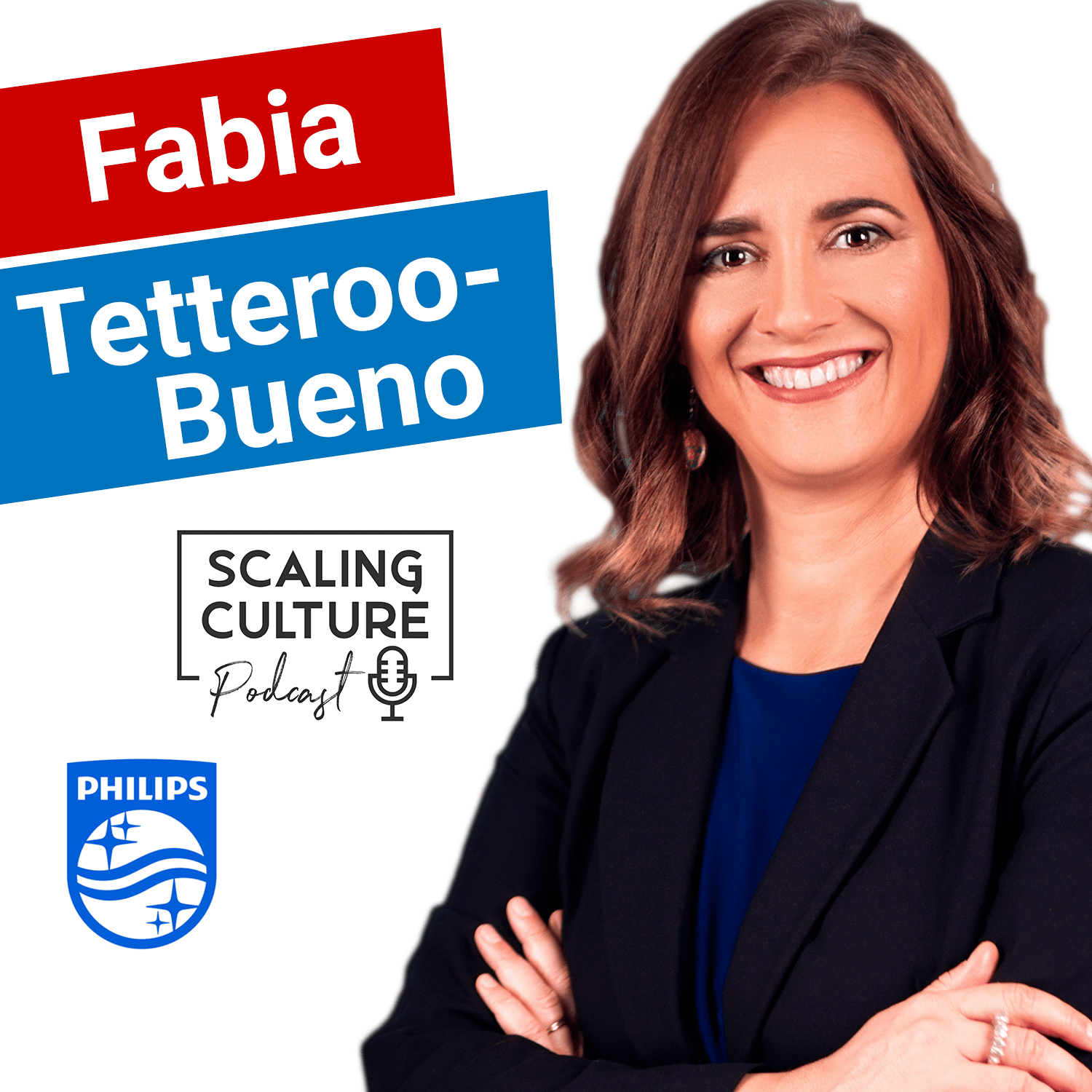 Our guest is Fabia Tetteroo-Bueno, CEO at Philips Latin America.
Fabia is a big fan and promoter of Philips' goal to make the world healthier and more sustainable by innovation.
In 23 years at Philips, Fabia has held several senior positions across Philips – in Healthcare, Personal Health, Lighting, and TVs - in the Netherlands, China, Germany, Philippines, and Latin America.
One of Fabia's objectives is to improve access to healthcare for people in Latin America and drive a strong Diversity & Inclusion agenda with the Philips team. Fabia's motto is leading with purpose.
In this episode of Scaling Culture, Ron and Fabia discuss:
The Huge cultural shift the company is going through in the past 15 years when Philips moved from being an electronics conglomerate known for lighting and tv's to becoming a health technology company.
Philips' mission and DNA values
Individual holistic view vs the person at work
Philips' diversity and inclusion strategies
For more information about Fabia, please connect with her on LinkedIn.
 
For more information about our podcast or to purchase the Scaling Culture Masterclass online course please go to ScalingCulture.Org
If you're enjoying the Scaling Culture podcast, please subscribe and share. We'll be back soon with another incredible guest!