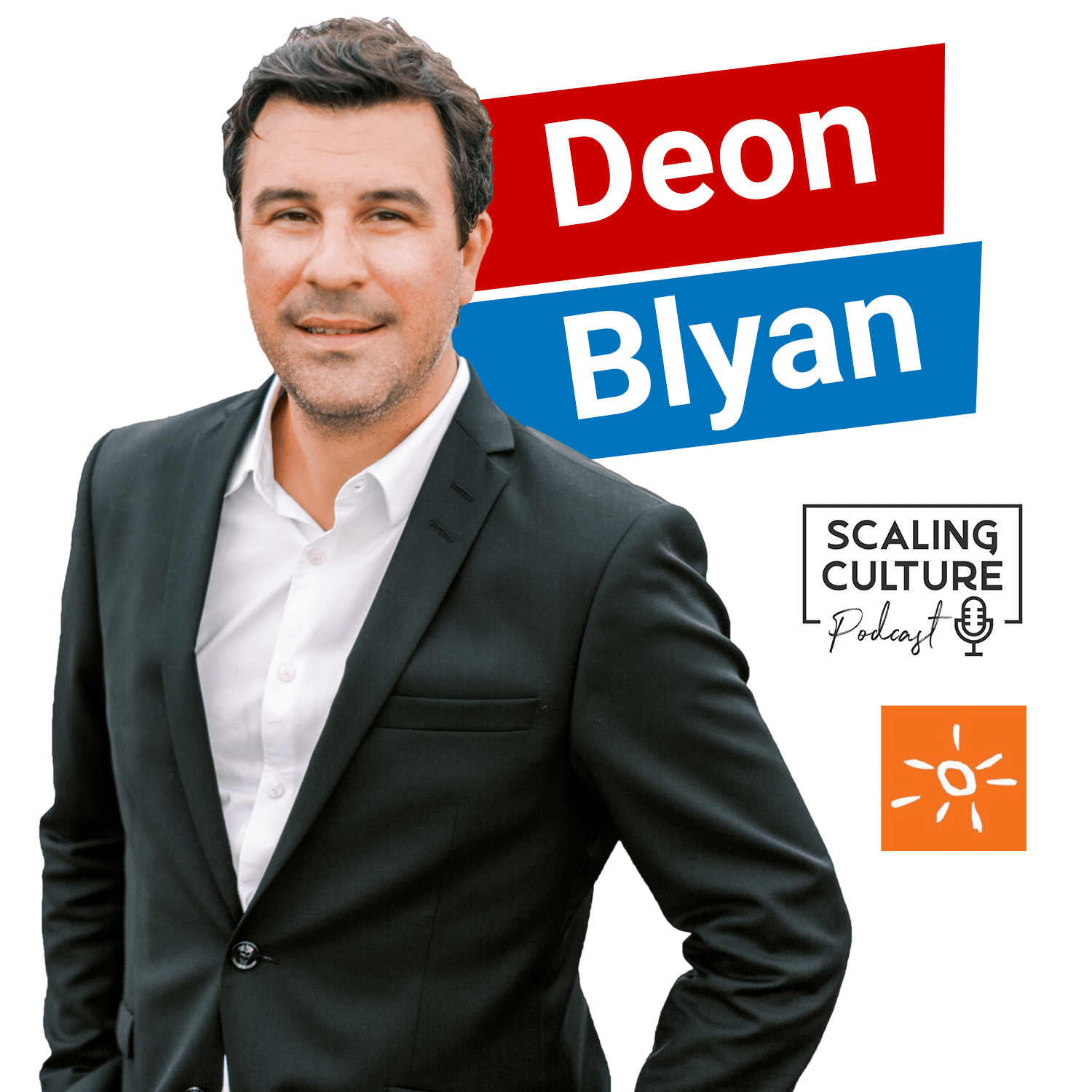 Our guest is Deon Blyan - Director of  Global Talent Development at Sunwing Travel Group.
 
Driven to help people thrive in dynamic organizational cultures, Deon spent 17 years in corporate retail operations in roles focused within learning, development, and people initiatives. In 2015, Deon aligned his career focus by officially joining the People & Culture side of business. Now within North America's largest vertically integrated travel group, Deon oversees talent acquisition, training, development and engagement., bringing aligned methods of support and a collaborative approach while maintaining divisional uniqueness where necessary.      
 
In this episode of Scaling Culture, Ron and Deon discuss:
Sunwing's 2-year journey going from traditional HR to P&C, from administrative to strategic partnerships.
How to unite culture and align teams when operating from 10+ countries around the world? 
Leaders role in "change leadership" model
Ways that all companies can reinforce leadership competencies of the future  
For more information about Deon Blyan, please connect with him on LinkedIn.
For more information about the Scaling Culture Podcast or the Scaling Culture Masterclass, go to scalingculture.org.